Thank you for visiting the Mike V Golf website. Mike Vechery, Senior Golf Professional, PGA Associate, and owner of Mike V Golf, is here to change your game so that you play better golf than you ever imagined. Here is some key info about lessons with Coach Mike:
1. Coach Mike provides individual and group lessons to kids, women, and men of all playing abilities at the Oak Marr Golf Course in Oakton, Virginia. He has developed a very loyal and dedicated following who see immediate results from his superior teaching.
2. Coach Mike concentrates on all aspects of golf- Driver, fairway woods, irons, pitching, chipping, putting, and course management. Students receive video clips of their swing, recommendations for improvement for all parts of their game, and before/after videos and/or photos to show their vast improvement or needed changes.
3. With Mike's keen eye and masterful lessons, you will increase your knowledge of golf, become a better player, and grow your enthusiasm for the great game of golf.
4. Get an even greater feel for Coach Mike's lessons by clicking on the Instagram logo on the left  side of this page. Instagram.com/mike_v_golf. Coach Mike's students are sent clips and swings through Instagram that relate to their games and aid in their overall golf education.
5. Coach Mike will determine what you need to improve your game, strategize a practice regimen, and put you on a path to shooting your best score and hitting shots you have never hit before.
6. Call or message Coach Mike at 301.642.4430 or go to the Contact page to set up a lesson ($100 Intro lesson) or purchase a package ($500 for 5 hours). $150 an hour for followup lessons.  Playing lesson is $200 or 2 hours of the package. Range balls extra.
_______________________________
The following are students who made a meteoric rise under Coach Mike's watchful eye:
John: A 25 year old IT professional from Arlington, Virginia, John visited me in July 2018 as a self professed 105-110 player. After 12 lessons and a playing lesson with me over the next 12 months, John shot 85 twice in July 2019 and has broken 40 three times in the last month. His goal is to break 80. With continued lessons and practice, I expect him to beat that goal over the next 6 months.
Tyler: A 15 year old high school sophomore, Tyler first came to me after breaking his back and attempting to transition from soccer to golf in April 2016. He was shooting in the mid 50s for 9 holes. After 3 months, he was shooting in the low 40s and made his golf team that fall of 2016. One year later in September 2017, Tyler shot 78 in the District Championships for Lake Braddock HS. I helped Tyler reduce his 35 handicap to a 5 handicap after 40 lessons with me over an 18 month period. He also made a hole in one.
https://www.instagram.com/p/BSr6dI-DQVq/?igshid=wb592qbj7olv
Dylan: A 25 year old basketball coach, Dylan came to me in October 2018 as a 35 handicap. After 32 lessons over 5 months, Dylan dropped to a 4 handicap. He shot a 72 at Lansdowne after teaching him just 4 months. Dylan called Mike 'The Best in the Business'. See Instagram post below.
https://www.instagram.com/p/BwFf4YwFRuK/?igshid=ekrs09dvf8uo
Lauren: My daughter Lauren started swinging plastic clubs at 3 years old. She won the Algonkian Women's Club Championship at 9 years old shooting an 84 from the red tees (5500 yards) while playing 18 holes for the first time ever. At 8, Lauren shot a 6 under 30 to win the US Kids Tour Championship in 2015 and establish the lowest score for 8-9 year olds since Lexi Thompson in the early 2000s. In the spring of 2018 at 12 years old, she broke par shooting a 71 at Brambleton GC in her 20th round of 18 holes to win the US Kids tournament Tour Championship (see YouTube video below). In July 2018 at 12 years old and the youngest in the field by 3 years, Lauren shot 77-75 in the 2018 Virginia Amateur (Farmington CC) for a T6 tying Amanda Hollandsworth, Virginia Tech's best player who would finish 5th in the NCAAs in May 2019. Lauren has won over 38 golf tournaments while playing and practicing on a very limited schedule. 
https://www.instagram.com/p/BlHXMiHgQ2Q/?igshid=1phlse4lyweud
Ben: My student Ben had never shot better than a 95. After 5 lessons with me, he shot an 86 at 1757 Club in August 2018- a 9 shot improvement. See video below.
https://www.instagram.com/p/BnkHvvZgFcP/?igshid=17gpzlmxmvg5j
_______________________________
I will show you my secrets that I taught John, Tyler, Dylan, Lauren, and Ben. Get started today. Better golf than you ever imagined is near.
Coach Mike
Watch the Spectacular Results above from one of Mike's Students. 1 Minute Golf Lesson by Coach Mike. Oak Marr- Feb 26, 2018.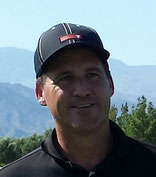 Coach Mike
Senior Golf Professional
PGA Associate
USKG Coach
PCA Coach
Oak Marr GC
Oakton, VA 22124
Mike V Golf
Instagram
Facebook
YouTube
Phone/Text  301.642.4430
Coach Mike's 12 Year Old Daughter Lauren Breaks Par from the Red Tees for the First Time Doing So During a Tournament Round In Just Her 20th 18 Hole Round!
_______________
5 Star Testimonials From Mike's Students
"Mike is a fantastic coach. I feel like I just took a great first step to my goals."
Steve Christenson
"You're a great coach. You can quote me on that."
Ben Drake
"Mike V is a tremendous teacher of the game. Mike has brought me from a 101 to a 78 in a matter of 5 months. Mike has an incredible ability to get a player rapidly better within sessions. My goal is to make it to the PGA Tour, and I know Mike V can help me get there. I would highly recommend Mike to any golf player!"
Dylan Crane
"My first lesson with Coach Mike went very well. He started me out with putting then chipping and finished with the full swing. I can't wait to practice and play my next round. If you are looking for a golf coach, give Mike a call. You will not be disappointed."
Sonnie D
"Mike has been outstanding. His easy way of explaining and demonstrating proper mechanics of the golf swing helps build confidence. We focused on wedges, pitching, and putting and he showed how to take stress out of my swing through pendulum motion of the club. He also helped with squaring the club, targeting areas prior to the golf shot, and follow through. I look forward to more lessons and significant improvements in my game."
Paul Allison
"I feel like I have already made an incredible improvement in my golf game after just 2 lessons. All thanks to you. I have a whol1u7e new perspective on approaching each shot and making it a target game. Having the ability to fly the ball low or high is a DEFINITE plus! So far I am really enjoying every lesson and feel lieke I am taking away valuable information that can really transform my golf game. Can't wait until the next lesson!"
Max Shapiro6  of. 9
"It's been a pleasure having lessons with Mike. 3 lessons in, I have seen noticeable differences in my swing and a better understanding of how to hit the ball. I am excited to see my progress 3 lessons from now."
Nick Scallion
"I was very pleased with my initial lesson with Mike. 5 stars!"
Michael Reed
"Mike was a great coach for someone who is just starting their golf game. Very patient and great techniques so you start off with good habits. Each swing, he makes sure to fix all parts and lists out the different pointers to go through when you approach. Definitely be taking a lesson with Mike again."
Adam Salkovitz
"Mike is a great teacher. Mike personally talked with me about my game and worked longer with the classmates who seemed to need more work. He wanted me to focus on chipping and putting saying that my long irons and woods would benefit from the short game work. I have already signed up for my next golf lessons."
James Thompson
"Mike is a great instructor. He uses positive reinforcement but is also not afraid to call you on something if you aren't 'getting it'. I enjoyed his teaching method very much."
Ellen Galant
"I have had the pleasure of learning a lot from Mike and have seen a big improvement in my game from his tips and tutelage."
Justin Keith- PGA Golf Pro (PB Dye GC)
"Coach Mike's knowledge and approach to golf teaching is excellent. He has provided me with tips and awareness of my weaknesses so that I can improve my golf game."
Eric Liou
"I have developed a greater bond for the game in part due to the infectious love of golf that Mike has shown to me."                                        
Marcus Bain- Publisher
Maryland State Golf Association Magazine
Philosophy
Mike's huge following is due to the spectacular swing improvement, lower scores, and new or heightened joy of the game by his students. Backed by classic and newer swing ideas and rhythm, Mike provides the drills, video, repetition, encouragement, and coaching to reach the student and make the necessary changes whether it be the long game or short game. Influenced by the best ball strikers like Ben Hogan, Lee Trevino, Jack Nicklaus, Annika Sorenstam, and Moe Norman, and the top teachers like Ernest Jones, Doug Edgar, Mike Austin, and Bob Toski, Mike tailors a plan for each player to maximize their potential in the long and short games so that scores are dramatically lowered. Mike uses unique drills and repetition to make a player practice as if they are on a golf course. The perennial golf quote "The longest walk in golf is from the driving range to the 1st tee" will become lost in translation as you advance with Mike. He focuses on chipping, pitching, and putting as much as the driver and irons.
Teaching
After mastering the basic fundamentals of golf, Mike has his students:
1. Master the putting stroke
2. Learn how to read greens
3. Improve chipping technique
4. Master bunker play
5. Choose the right club & shot
6. Maximize driving distance
7. Reduce the # of thoughts
8. Discover the feel of their swing
9. Focus on ball flight and target
10. Learn to improve their score
Mike will teach how to achieve great rhythm and tempo while skyrocketing your overall golf IQ. Mike will also discuss his secrets to better golf and better scores that allow his students to win tournaments, pro ams, member guests, scrambles, and break 100/90/80/70.
Success
Mike has helped pros, weekend players, women, and juniors throughout the DC Metro area. Whether your goal in golf is breaking 100, 90, 80, 70, improving a part of your game, or getting started, Mike will help you achieve your goal. As a multiple sport athlete, Mike understands how motion, power, touch, and consistency are utilized in sports movements. He will use your athleticism to teach you in ways that others may not have. Mike will review and assess your athleticism, talents, and abilities to help develop and evolve your personal swing and game. His focus on communication and trust develops a better understanding of the game and creates champions.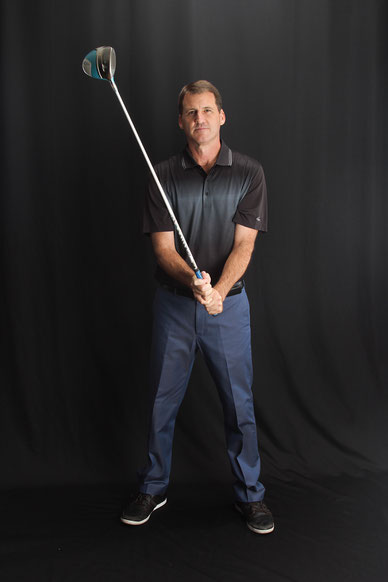 ---
MIKE V WILL CHANGE THE PRESENT AND FUTURE OF YOUR GAME
---
---