Lessons
---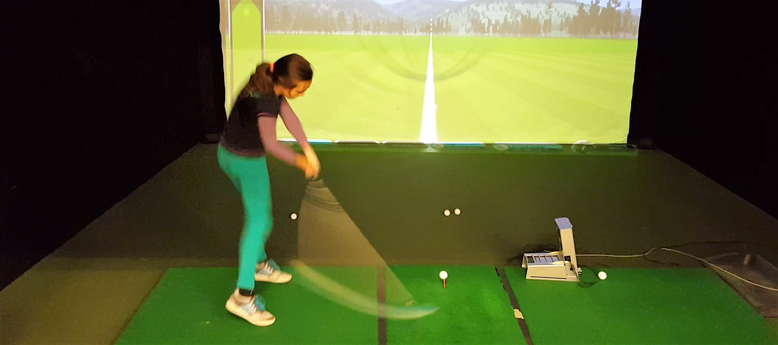 *** Coach Mike will begin the Introductory golf lesson by reviewing a student's all around abilities, golf knowledge, scoring, and goals. Coach Mike will review and teach putting, chipping, pitching, and the full swing. 
*** All students receive beautiful, one of a kind videos that review the lessons, swings, drills, and actions from their lesson with Mike. 
*** Students are recommended to review videos multiple times, send bullet points learned from each lesson to Coach Mike, and take a lesson every week or two with practice in between to continue maximum improvement in their golf games.
*** Lessons are outdoors and year round at Oak Marr GC and Severna Park GC. Both locations have hitting bays, chipping and putting greens, and bunkers. Mike also coaches indoors at Next Level in Herndon, Va for those especially cold days.
- Call/text Mike your avail days/hrs @ 301.642.4430
- 24 hr cxl policy on all lessons
- Lesson packages good for 1 year
- No refunds on packages
- Arrive early. Be warmed up.
- Students receive outstanding videos of before/after, slow motion, and a variety of shots.
- Range balls extra with lessons and series at Oak Marr GC. Free balls at Severna Park GC.
- All swings and videos are owned by Michael Vechery and Mike V Golf and may be used for Instagram or Facebook postings and any form of social media marketing, a swing library, teaching videos, and/or any form of tv/movie productions
__________________________
INTRO PRIVATE LESSON 
(Includes 4-8 Videos)
90 Minutes : $250
90 Minutes (Junior u18): $225
INTRO GROUP LESSON (2)
90 Minutes: $295
OCTOBER 2023 MONTHLY INDIVIDUAL SPECIALS
*Receive a $75 Range Card with 90 Min Intro Lesson at Severna Park GC. 
*10% off PLAYER SERIES when purchased within 48 hours of your Intro Lesson - 6 hrs for $1,350 or $225/hr.
* Receive $75 in range tokens with investment in Expert series.
* Wednesday Special. Schedule all lessons on Wednesdays and receive an additional 10% discount on October 2023 specials.
*20% off LEGEND SERIES and utilize 1 or 2 playing lessons with package - 12 hours for $2,400 or $200/hr. May pay in 2-3 installments if needed.
___________________
STANDARD PRIVATE LESSON GOLF PACKAGES
PLAYER SERIES
6 Lessons (60 minutes) - $1,500
* See October 2023 special above
EXPERT SERIES
9 Lessons (60 minutes) -  $2,250
* See October 2023 special above
LEGEND SERIES
12 Lessons (60 minutes) - $3,000 
* See October 2023 special above
JUNIOR SERIES (u18)
10 Lessons (60 minutes) - $2,000
GROUP SERIES (2)
10 Lessons (60 minutes) - $2,500
*** Call or text me with questions or to discuss various options or payment plans.
______________________________
1 Hr Private Lesson (after Intro lesson): $350 Call or text to discuss alternative deals.
 9 Hole Playing Lesson: $500. Includes 5-10 videos and on course instruction. Green fee and cart additional.*
_____________________
Lessons Year Round at:
Oak Marr Golf Range
3200 Jermantown Rd
Oakton, Virginia 22124
Severna Park Golf Center
1257 Richie Hwy
Annapolis, Maryland 21012
or Indoors at
Next Level Indoor Golf
312 Victory Lane
Herndon, Virginia
Book lessons by:
1. Calling or texting Coach Mike directly at 301.642.4430. 
2. Messaging Coach Mike on the Contact page of this MikeVgolf.com website or the 'Mike V Golf' accounts on Instagram or Facebook.
Oak Marr Golf Course
3200 Jermantown Road
Oakton, Virginia 22124