Lessons
---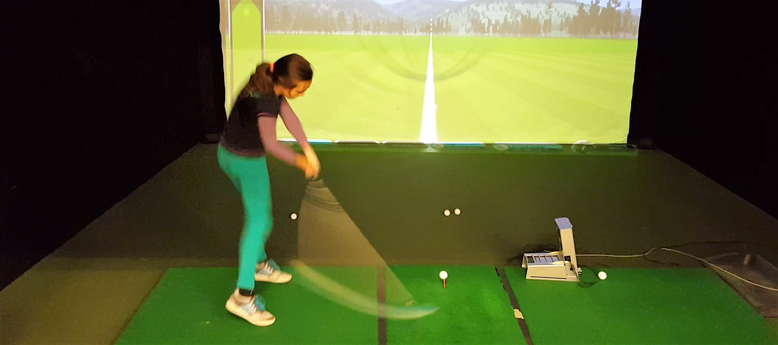 Coach Mike will begin the 1st golf lesson by reviewing a student's all around abilities, golf knowledge, scoring, and goals. He will review and teach putting, chipping, pitching, and the full swing. All students receive beautiful, one of a kind videos that review the lessons, swings, and actions from their lesson with Mike. Lessons are outdoors and year round at Oak Marr GC which offers covered and heated stalls. Mike also coaches indoors at Next Level in Herndon, Va.
- Call/text Mike your avail days/hrs @ 301.642.4430
- Range balls extra with lessons and series
- 24 hr cxl policy on all lessons
- All swings may be used for Instagram or Facebook posting or ads.
- Arrive early. Be warmed up.
- Students receive outstanding videos of before/after, slow motion, and a variety of shots.
__________________________
INTRO PRIVATE LESSON
60 Minutes : $175
90 Minutes : $250
(Recommended)
INTRO GROUP LESSON (2)
60 Minutes: $225
90 Minutes: $295
SEPTEMBER 2021 MONTHLY INDIVIDUAL SPECIALS
Receive a Free Playing Lesson with Investment in Expert Series- 12 Hours of Private instruction plus 1 Playing Lesson $2,400: 14 hours ($184/hr)
Receive a 5% discount on the Legend Series if invested within 48 hours of your Intro Lesson- 8 Lessons $1,520 or ($190/hr)
10% off on all packages when lessons are taken between 12p-3pm weekdays ($180/hr)
* Package specials may not be combined.
___________________
STANDARD PRIVATE LESSON GOLF PACKAGES
PLAYER  SERIES
5 Lessons (60 minutes) - $1,000
LEGEND SERIES
8 Lessons (60 minutes) - $1,600
* See August special above
JUNIOR SERIES (18 and under)
10 Lessons (60 minutes) - $1,750
EXPERT SERIES
12 Lessons (60 minutes) - $2,400
* See August special above
*** Payment Options are available. 
*** Playing Lesson may be exchanged for 2 hrs of lessons.
______________________________
1 Hr Private Golf Lesson (after Intro lesson): $350
1 Hr Junior Private Golf Lesson (after Intro lesson): $250
Group Lesson: $125/hr per person. Ask about Package specials.
9 Hole Playing Lesson: $400 or 2 Hrs of Package
* Includes 20+ videos and on course instruction
3 Hour camp is $600. Full day (6 hour camp) is $1,200.
_____________________
Lessons Year Round at:
Everybody Golf School 
Oak Marr Golf Range
3200 Jermantown Road
Oakton, Virginia 22124
or Indoors at
Next Level Indoor Golf
312 Victory Dr.
Herndon, Va.
Book lessons by:
1. Calling or texting Coach Mike directly at 301.642.4430. 
2. Messaging Coach Mike on the Contact page of this MikeVgolf.com website or the 'Mike V Golf' accounts on Instagram or Facebook.
Oak Marr Golf Course
3200 Jermantown Road
Oakton, Virginia 22124