About Coach Mike
---
* Coach Mike has over 40 years of golf experience as a player and coach. He became a coach to pass on his extensive knowledge of the great game of golf to beginners, intermediate players, and pros. 
* Coach Mike provides private, playing, and group lessons to men, women, and kids of all playing abilities.
* He has educated himself by watching and playing with some of the top teachers and players in the game of golf. He has extensively studied the varied golf theories of the prolific teachers both past and present. 
* He has also endlessly watched and analyzed the moves and technique of the all time great ballstrikers (Moe Norman, Lee Trevino, Ben Hogan, Annika Sorenstam, and Jack Nicklaus), chippers (Ray Floyd, Gary Player) and putters (Bobby Locke, Ben Crenshaw). 
* Coach Mike has developed his very own special and unique golf philosophy and teaching methods. It is this philosophy that is creating golf champions and believers. 
* Mike is a PGA Associate who shot 72 in his 5th round of 2019 to win the PGA playing ability test in Baltimore. He is a US Kids Golf Certified Instructor and PCA Certified Instructor.
* Mike graduated from the University of Georgia (BBA) and earned an MBA from Georgetown University. Mike resides in Potomac Falls, Virginia and has a 16 year old daughter named Lauren.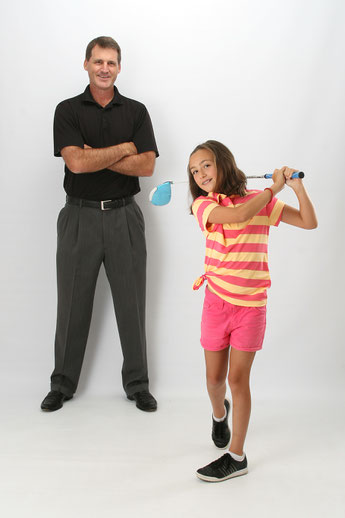 Send Mike an email to discuss lessons or to answer your golf and lesson questions.